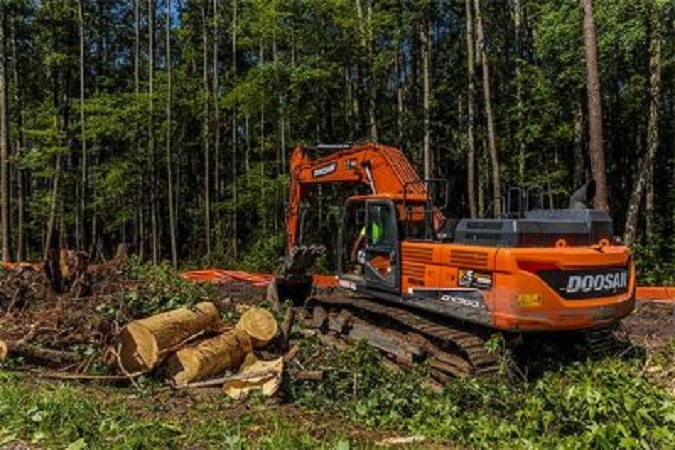 Before construction of your property in Chapel Hill can begin, the site has to be prepared. Sometimes, this requires demolition of any existing structures first, but if it's undeveloped, land clearing is almost always necessary. This means removing any overgrowth of trees, brush, and vegetation so there's a blank slate upon which to begin laying a foundation.
Since 2004, Giant has been a leading provider of land clearing as part of our turnkey site development services. We have the experienced team and heavy equipment necessary to get the job done on time and within budget.
Chapel Hill Tree and Brush Removal Services
We offer comprehensive site clearing services for your undeveloped land in Chapel Hill, including:
Brush Removal
Even open land has overgrown brush and tall, tangled grass and weeds. This creates an unpleasant sight and can attract pests and vermin. We'll clear and remove the overgrowth to give you a clear, attractive starting point to begin development.
Tree Removal
In addition to brush, if you need trees removed where you plan to build, or you are concerned about diseased trees falling and causing injury or damage, we'll remove them for you. We have powerful machinery and the know-how to safely and quickly remove trees, stumps, and roots. With our mulching services, we can process those trees to improve the look of your land with eco-friendly, fresh mulch.
Eco-Friendly Land Clearing
We feel it's important to clear land responsibly to prevent erosion that can negatively affect the structural integrity of your build along with preventing damage to the local ecosystem. That's why we work with experts who provide:
Environmental Guidance
We can help you care for your property to reduce insect infestations and tree diseases.
Soil Structure Preservation
To prevent erosion and water runoff issues, we process trees and vegetation on site whenever possible.
Contact Giant Development for Land Clearing Services in Chapel Hill
Our professional land clearing services will ensure that your property is ready for the next phase of your land development project. More importantly, you can feel confident that the work will be completed when we say it will and within budget! To learn more, contact us at 919-754-1226 or fill out our contact form.