When a road only has a small crack or pothole, simple street repairs and patching are effective methods to fix the problem. However, when potholes and cracks have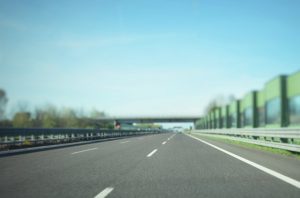 gone unattended for too long, patching is no longer an option. Fortunately, the experienced team at Giant Development specializes in pavement milling in Chapel Hill as an environmentally friendly, effective method to pave city streets and create a safe, smooth surface for drivers and pedestrians to enjoy.
The Pavement Milling Process
Pavement milling, also called cold planing or cold milling, is a recycling and repaving method that begins with removing only the damaged layer of asphalt from the road. In some cases only a shallow depth is removed, and in more severely damaged roads, the entire asphalt surface is taken up. As the old asphalt is removed, it is ground and removed to a conveyor belt which loads it into a dump truck where it is recycled as an aggregate to use in fresh asphalt for another paving project. Fresh asphalt is then laid on top of the existing base, creating a fresh, even surface that is smooth and attractive.
Benefits of Pavement Milling in Chapel Hill
Because pavement milling only removes the damaged area, leaving the undamaged portion alone, the sub-base of the road is intact. This allows us to lay a fresh surface much more quickly and affordably than starting from scratch.
We also use the milling machines to create rumble strips down the sides of roads in and around Chapel Hill. Because we can remove a top layer of the road to add the rumble strip, there's no "jump" or unevenness between the strip and the main road, preventing tire damage or loss of control in the event a driver hits the strip.
Also, pavement milling is an eco-friendly method of road paving. By grinding up old, used pavement, we can re-use it in a fresh batch, reducing waste along with material cost.
Where is Cold Planing and Milling Used?
Giant Development provides pavement milling across Chapel Hill. While you may see our Wirtgen Compact Cold Milling Machine on city streets or in parking lots, we also provide paving in new subdivision development. While most new development projects involve constructing a road from scratch, in some cases an existing road is already there. We help reduce the project costs be revitalizing the existing road and making it look as fresh and new as the property itself.
Contact Us for Pavement Milling in Chapel Hill
If you need paving or pavement milling for a road, new development, or commercial project, reach out to the experienced team at Giant Development. We've diligently served the Chapel Hill area since 2003 providing expert paving services along with curb and sidewalk installation. Reach out to us today at 919-754-1226 or fill out our online contact form below to get started!