Whether you are planning commercial or residential land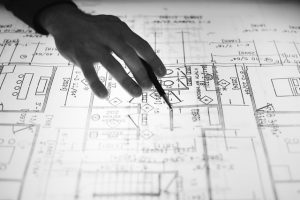 development in Chapel Hill, one of the most important aspects of the project is ensuring proper water and sewage connections. We offer comprehensive water and sewage system construction to ensure your project meets all regulations and provides fully functional utility services to the people who purchase your developed property.
Commercial and Residential Water System Construction in Chapel Hill
Every land development project has unique challenges that our experienced team is capable of handling. We construct complex water systems and sewer systems for all types of development in Chapel Hill, including, but not limited to:
Housing subdivisions
Apartment complexes
Campus-style building setups, such as hospitals, educational facilities, and government offices
Indoor and outdoor shopping malls and shopping centers
Office parks
Our team of subcontractors will ensure your systems will meet local, state, and federal regulations, while the quality work will keep water flowing freely to the property while removing wastewater and sewage safely and efficiently for years to come.
Chapel Hill Water and Sewage System Infrastructure
The specialized contractors with Giant Development will work with your land development team of architects, engineers, and designers to build your water and sewage system infrastructure. Our experience in constructing water and sewer systems includes:
Building water and sewage mains and pipelines for individual properties such as houses or individual businesses in a shopping center.
Connecting the individual systems of future commercial and residential properties to city or community water and sewage lines.
Designing and building drainage ditches to prevent standing water on land and roads.
Installing culverts to carry water under roads, parking centers, and driveways.
Connecting water runoff systems with appropriate stormwater management methods, including retention ponds
Contact Us for Your Chapel Hill Water and Sewer System Construction
Giant Development provides the experience and craftsmanship necessary to construct complex water and sewer systems in Chapel Hill that are guaranteed to pass inspection and provide safe water flows to and from your property. Reach out to us today at 919-754-1226 or fill out our convenient contact form for more information.