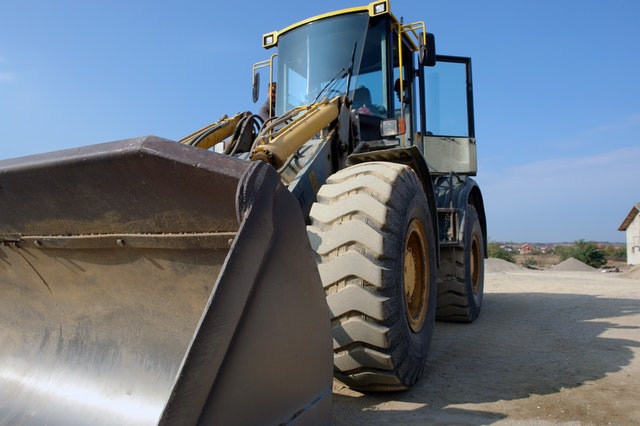 Before you begin your Durham residential or commercial real estate project, do you have a trusted land development company to help you manage your projects and complete necessary site work safely and precisely while staying within your budget and schedule? After all, the building itself is only a piece of your development project. Unless you're working with an experienced company to clear the land, manage stormwater, and remove brush and vegetation, you may run into multiple problems. Giant Development, Inc is a trusted residential and commercial land development contractor with a reputation for excellence in Durham and throughout the Triangle. Since 2004, real estate developers have relied on us for comprehensive site development services, knowing we will exceed their expectations of quality work while meeting scheduling and budget parameters. When you partner with us, you can feel confident that we are knowledgeable of compliance laws and regulations, maintain a safe worksite, and are dedicated to working with you from the moment we break ground until it's time to put the finishing touches on the project.
Site Grading in Durham
Whether your site is simply bumpy and uneven, or there are serious slopes, we bring our state-of-the-art equipment and a large crew of experienced operators to provide fast, reliable site grading. From comprehensive excavation and rough grading to evening and smoothing out the space, we create a flat, stable space that is ready for construction.
Durham Residential and Commercial Demolition
If there is existing infrastructure on your site, our licensed contractors are experts in building demolition. Our team works quickly and thoroughly to remove all elements of the old construction while following all safety regulations, including checking for, and safely disposing of materials that include asbestos. Combining speed with attention to detail, the end result is a site that is clear, clean, and ready for the next step in the build process.
Durham Land Clearing & Forestry
For building sites that are completely undeveloped, our comprehensive land clearing services remove all brush, trees, and debris, while adhering to eco-friendly practices and maintaining the structure and integrity of the soil. Whether you only need a few damaged or diseased trees removed, or you need a large tree and brush removal, we have forestry mulching equipment and grinding tools that makes quick work of turning large piles of vegetation, timber, and tree stumps into valuable mulch. This reduces erosion and leaves your site looking clean and attractive.
Stormwater Management in Durham
We understand the importance of stormwater management in and around Durham, and Giant Development has a team of experts on hand who specialize in Best Management Practices and Stormwater Control Measures. We will ensure that all stormwater and soil erosion actions are in compliance with local, state, and federal regulations when we provide services. Our team is able to efficiently create drainage solutions to mitigate the risk of flooding, standing water, and erosion, including establishing bioretention basins and underground storage.
Curb, Stone, and Asphalt Services
As your construction project wraps up, we can add the finishing touches around your developed property by paving roads, pouring sidewalks and access ramps, and adding gutters. We also offer pavement milling to remove existing asphalt and lay a fresh, smooth surface that is provides an enjoyable driving experience. Giant Development also works with city development for road paving and repair services in and around Durham.
Contact Giant Development for Durham Land Development Services
If you are planning to begin a residential or commercial real estate project in Durham, reach out to Giant Development. Our site preparation services will help to ensure your project is completed efficiently and within budget without sacrificing quality work. Call us today at (919)754-1226 or just fill out our convenient contact form below to get started!