If you have a commercial land development project planned in Durham, one of the first steps you need to take is demolition and clearing the land of vegetation and debris. If your land clearing project is not done completely and correctly, you run the risk of putting your whole project over budget and behind schedule.
Giant Development, Inc. offers comprehensive land clearing services and brings over a decade of experience, so you can trust that we'll get the job done quickly while ensuring the land is clear, stable, and ready for the next step.
Durham Tree and Brush Removal Services
We offer several services related to clearing your Durham job site, including:
Brush Removal
Overgrown land often has brush and heavy grass and weeds that are unsafe to commercial property. Not only can they spread wildfires, they are also habitats for pests and vermin. We clear and remove all the live and dead brush and overgrowth to give you a safe starting point.
Tree Removal
If you want a completely clear space or you have dead or dying trees that you worry are safety hazards, we can help. We'll remove trees, stumps, and roots safely, and using our efficient mulching capabilities, can do it in a way that is eco-friendly!
Environmental Preservation for Durham Land Clearing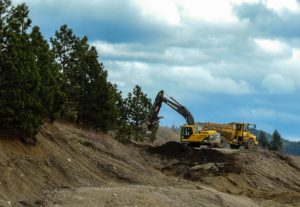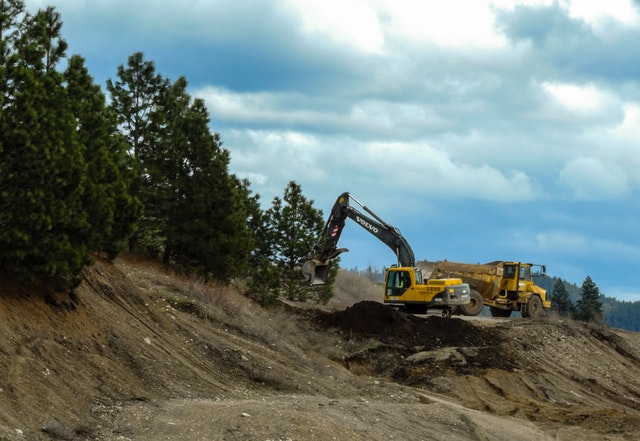 When not done responsibly or safely, land clearing can lead to soil loss, ground instability, and unnecessary damage to nearby vegetation. With our highly trained experts, we offer:
Environmental Guidance
We'll provide you with guidance and assistance regarding forest health and help you manage your property to reduce or prevent insects and arboreal disease.
Soil Structure Preservation
To prevent erosion, water runoff problems, and other issues, whenever possible, we process trees and vegetation where they stand.
Contact Giant Development for Durham Land Clearing Services
With our professional, comprehensive land clearing services, you can feel confident that the task will be done on time, within budget, and get you ready for the next step in your site development project. To learn more, contact us at 919-754-1226 or fill out our contact form.