At Giant Development, we offer comprehensive forestry and land clearing services for commercial site development in Durham. Clearing trees and brush from land is an essential step in the land development process, but we also know that, when not done correctly, it can cause serious damage to the area. To prevent damage, we offer mulching services to improve soil and ground quality in addition to creating an attractive backdrop to landscaping.
Benefits of Mulching after Land Clearing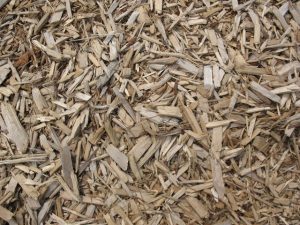 Removed trees and brush can disrupt the soil stability, increase erosion, and cause problems with storm water runoff. To prevent these issues while improving the look of your property, we provide mulching services that transform discarded brush and removed trees into valuable, natural mulch. Often, land clearing projects where we are tasked with removing all brush and trees from up to thousands of acres leaves huge piles of timber and waste.
While most companies burn or dispose of the timber and brush, we prefer to repurpose the materials into valuable mulch. Mulching offers the following benefits:
Reduces and prevents erosion
Restores essential nutrients back into the ground
Reduces weed growth
Prevents environmental harm caused by burning trees and brush
Holds moisture in the soil and improves soil productivity
Our Efficient Mulching Process
Any trees we remove are transformed into mulch using our efficient equipment, including a horizontal tub grinder that turns stumps, logs, and debris into nutrient-rich wood chips and mulch. Any logs and debris that can't be mulched, such as dead or damaged wood that would harm, rather than help the environment, is recycled or processed into firewood. Once all the cleared timber and brush has been processed, we can distribute it across the property or arrange it in locations around the property at your request.
Contact Giant Development, Inc. for Mulching Services in Durham
If you need mulch for your yard or garden, or would like to clear land on your property in an eco-friendly manner, we can help! We can efficiently and effectively process removed trees and brush at an affordable price. Contact us today at (919) 754-1226 to learn more.