Temperature fluctuations, water, oil, heavy amounts of traffic – all these things degrade and damage asphalt over time. While street repairs and patching can fix small cracks or potholes, when the potholes are severe, frequent, or there are large stretches of serious damage, minor repairs are no longer possible.
When it's time for comprehensive street paving and repairs,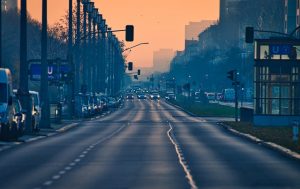 Giant Development offers pavement milling in Durham. This method of paving streets is not only cost-effective, it's eco-friendly, making it an option that's growing in popularity. Best of all, the end result is still a smooth, safe road that drivers, cyclists, and pedestrians can enjoy.
Understanding the Pavement Milling Process
Also called cold planing or cold milling, pavement milling is a method of only removing the damaged layer of asphalt. This can be very shallow depth or, in the case of severe damage, the entire surface is removed. As the damaged asphalt is taken up, it is ground up and a conveyor loads it into a dump truck.
Once in the dump truck, it's recycled as an aggregate and used in fresh asphalt for a later paving project. As the old pavement is removed, a fresh layer is laid on top of the existing foundation, creating a smooth, even surface that is pleasant to drive on.
Benefits of Pavement Milling in Durham
Pavement milling allows us to only remove the damaged part of the road. By leaving the solid base, we can lay fresh asphalt more quickly and at a lower cost than if we had to take up the sub-base, too.
In addition to being faster and more affordable without sacrificing quality, it's a more environmentally friendly option that reduces waste. By recycling the old pavement, we can save on supplies and cut down on what ends up in a landfill.
Pavement milling is not just for major repairs, we can also use it to create rumble strips on the side of Durham roads. All we have to do is scrape off a thin layer to add the rumle strip, so when a car does veer a bit, there's no drop or jump between the road and the strip. The smoother transition prevents tire damage and possible accidents.
Using Pavement Milling in Land Development
The paving team at Giant Development frequently works on city streets or parking lots, but we also provide paving services for both commercial and residential land development projects. Where there is already an existing road servicing the new development, we use our Wirtgen Compact Cold Milling Machine to revitalize the road so its newness matches the newly developed property.
Contact Us for Pavement Milling in Durham
Giant Development has proudly served the Durham area since 2003, providing efficient paving, road repairs, and curb and sidewalk installation. To learn more about our services or schedule a quote, reach out to us at 919-754-1226 or fill out our online contact form below to get started!