If you are planning a commercial or residential land development project in Durham, having a plan for how to construct and connect water and sewage systems is essential to the success of your project. After all, having properly running water, bathroom facilities, and wastewater systems is crucial for businesses and homes to function and for you to sell or rent the properties.
Durham Water and Sewer System Construction
At Giant Development, we work with general and special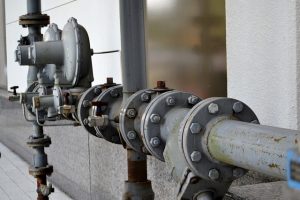 trade contractors who specialize in constructing water and sewer mains and pipelines and connecting those systems to city and municipal infrastructure. Our comprehensive water and sewage system construction services adhere to all local, state, and federal regulations, and more importantly, you can depend on our work being done correctly to prevent expensive obstacles and ensure your renters and buyers have dependable utility systems set up.
Constructing water and wastewater systems is a complex process, whether we're working on a residential, commercial, or industrial project. However, we have extensive experience in building all types of water systems and waster water systems, whether you Durham land development project involves:
Housing subdivisions
Apartment or condo complexes
Office parks
Indoor and outdoor shopping malls and shopping centers
Campus-style or multi-unit commercial buildings such as hospitals, schools and colleges, and government offices.
Water and Sewage System Construction Services
No matter what the project is, we offer comprehensive services to make sure the task is done completely and correctly from start to finish. Our team can work with you to determine the best sewer and water systems for your project while tailoring the job to meet your budget constraints.
Giant Development offers the following services for our water and sewage construction projects:
Constructing and installing all water and sewage mains and pipelines for individual properties and businesses.
Connecting the individual systems of properties in development to city or municipal water and sewer lines.
Creating drainage ditches that prevent water from standing on land and roadways.
Making sure water runoff is connected to appropriate stormwater management methods, such as a retention pond.
Fixing and relining any existing pipes or sewer infrastructure already in place
We also include installing manholes, pump stations and bypass pumping along with any horizontal directional drilling and tunneling needed to get the job done.
Contact Us for Durham Water and Sewer System Construction
We understand how important it is to get work done right the first time. The Giant Development team offers extensive experience and expertise in constructing complex water and sewage systems in Durham that will pass inspection, comply with regulations and codes, and provide safe, healthy water inflow and outflow to and from your property. Call us today at 919-754-1226 or fill out the contact form below for more information.