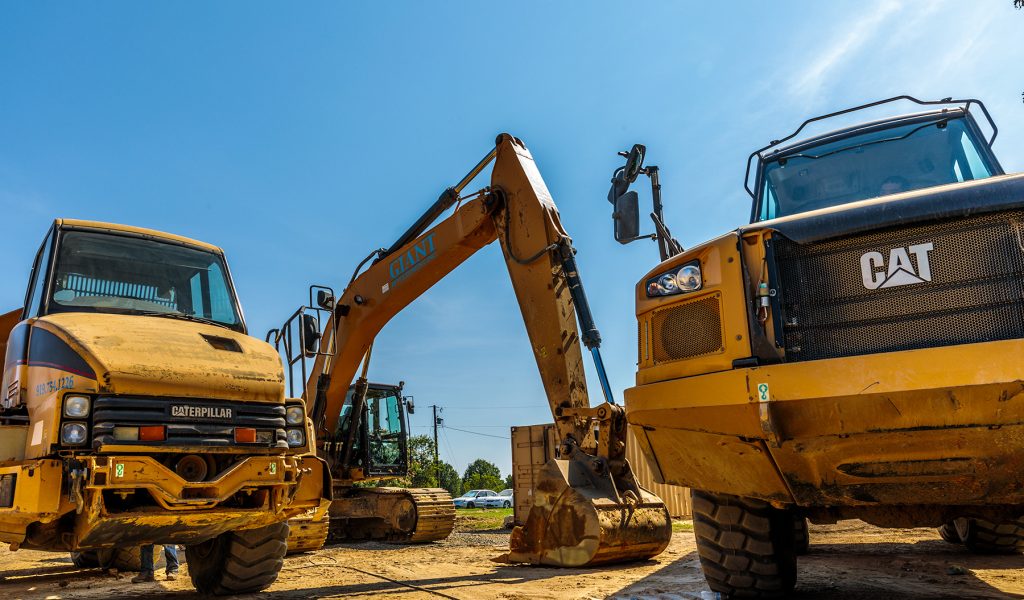 Giant Development has proudly served the Holly Springs area in providing unparalleled total site residential and commercial land development since 2004. Our several years of experience with comprehensive land preparation and project management has equipped us with the tools to successfully complete any job thrown our way in the best and most timely manner possible. In every project we set out to accomplish, we aim to deliver the highest quality of work to not only meet expectations, but to exceed them.
Our Site Development Services in Holly Springs
Our mission is to ultimately provide turnkey land development services that prepare the entirety of your land, from start to finish, for residential and commercial development. As a result, our all-inclusive services can handle everything you need, and more. Our services include:
Residential and Commercial Demolition
For sites that have pre-existing infrastructure on them, our professionals at Giant Development offer residential and commercial demolition services in Holly Springs to quickly and effectively remove it. Our team will completely dismantle and remove any residential or commercial building or structure from your site, using eco-friendly, efficient methods, to leave you with a cleared site that is ready for construction.
Stormwater Management & Erosion Control
Our general contractors can provide the necessary stormwater management and erosion control services in Holly Springs that are required by local and state agencies during the development process. Using the most current Best Management Practices (BMPs) and Stormwater Control Measures (SCMs), we can preserve the quality of water that is released to bodies of water nearby your construction project. From grading and drainage to BMP installation, we can take care of all of your stormwater management needs.
Forestry and Clearing
The clearing of trees and other debris is often needed before construction can take place on a residential or commercial site. That is why our team provides comprehensive land clearing services in Holly Springs. Our services involve the removal of trees, brush, and other vegetation, as well as environmental advice and soil structure preservation, to ultimately leave your residential or commercial site completely cleared and ready for construction.
Curb, Stone, and Asphalt
Our exceptional paving services in Holly Springs have accomplished numerous paving projects for a variety of different residential and commercial builders over the span of 15 years. We ensure that all paving jobs are completed to the best of our abilities to provide appealing, smooth pavement. From road widening and subdivision paving to street repair and sidewalk installation, our pavement professionals can handle it all.
Site Grading and Utilities
With the help of our advanced equipment and experienced professionals, our team provides comprehensive site grading services to residential and commercial sites throughout Holly Springs. From excavating and grading, to earth-moving and pad building, our general contractors ensure that your site is thoroughly prepared for construction.
Ready to Begin Your Next Construction Project in Holly Springs?
For all of your residential and commercial site development needs in Holly Springs, look no further than our team at Giant Development. Our services can handle the entirety of your land preparation, from beginning to end, in the most exceptional and timely manner possible. Schedule your consultation with us today to discover the unbeatable benefits of our services. Call 919-754-1226 or complete our online contact form below.