The first step in any residential building project is making sure there's a safe, stable, clear area on which to build. Our North Carolina excavation services will create a foundation worthy of your residential project. We use the latest excavation equipment to create smooth services with minimal disruption to surrounding areas. Our equipment operators are licensed, insured, and have superior training. We can handle any excavation project, no matter the size or scope.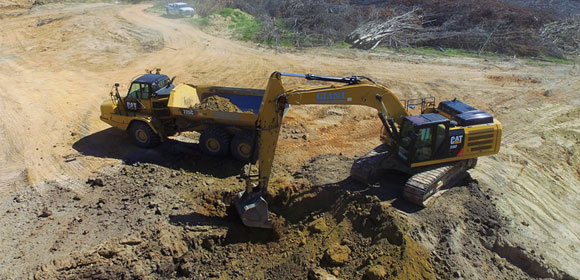 Why Choose Us for Site Excavation in Raleigh
Excavation involves the use of heavy equipment like bulldozers and excavators to shift and remove large quantities of dirt and rock from your job site. This is a task that requires attention to detail and experience to ensure safety and accuracy.
We combine state of the art equipment with attention to detail and experience so we can get the job done efficiently and safely.
We assess the topography and size of your residential project and can create a smooth surface for your project within a few hours to a few days. When you choose Giant Development Incorporated for your excavation needs, you're getting turnkey site development for your North Carolina construction project.
Contact Us for Land Excavation in Raleigh
We offer comprehensive site development services including excavation so you can feel confident your site preparation is being done the right way.  To get a quote or schedule a consultation, call us at 919-754-1226 or fill out our contact form.