Following demolition and land clearing, the next phase of site development is to make sure the land on your Wake Forest property is level or to begin digging a basement or foundation area. In order to have a stable, level area on which to build, we provide excavation services that you can rely on to be within budget, on time, and executed the right way.
An Experienced Excavation Team in Wake Forest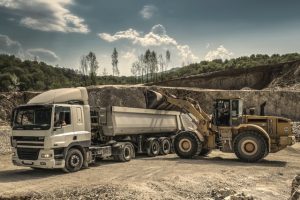 Excavation involves the use of heavy equipment like bulldozers and excavators to shift and remove large quantities of dirt and rock from your job site. This is a task that requires attention to detail and experience to ensure safety and accuracy. That's why our equipment operators are not only licensed and insured, they have the know-how to do the job both efficiently and safely.
Since 2004, we have worked on a multitude of tasks across every size and scope including:
Site Preparation
Land Assessment
Development
Leveling and Stabilizing
Contact Us for Wake Forest Land Excavation
We offer turnkey site development services including excavation so you can feel confident your site preparation is being done the right way. To get a quote or schedule a consultation, call us at 919-754-1226 or fill out our contact form.