Land Clearing in Wake Forest
Before you start the actual construction of your next land development project begins, you need a clear, clean space upon which to build. While some lots need to be cleared of existing structures and require extensive demolition services, undeveloped land need trees and other vegetation removed.
However, clearing land isn't about razing the land, it's important to preserve what we can and minimize damage to the local ecosystem. That's why, when you're seeking forestry services, you want to work with an experienced team who knows how to effectively clear trees and brush in a way that doesn't cause undue damage to your property or the environment.
Our Land Clearing Services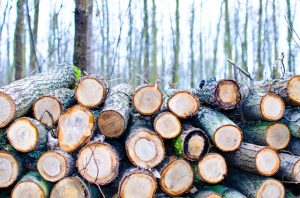 Giant Development partners with site developers to provide comprehensive forestry and land clearing services in Wake Forest. With over 15 years of experience in this field, we bring knowledge, training, equipment, and most importantly, diligence, to the project, making sure you have a dig-ready site that is finished when you need it and within budget. Just as important, we take care to remove your vegetation in a way that lets us to reuse and recycle debris and preserve the soil. This lets us maintain the integrity of the land.
Our services include:
Brush removal: Underbrush, bushes, and other vegetation can quickly grow out of control, leading to frustrating landscaping issues and even raise the risk of wildfire.
Tree removal: Whether you need to remove trees for building space or you have trees that are dead or diseased, we can safely cut down large and small trees.
Environmental advice: We can work with you to determine the best ways to preserve and protect your forest health and take steps to reduce insects and arboreal diseases. We can also help you create a plan to preserve existing trees without affecting your land development.
Soil structure preservation: To prevent erosion, flooding, and even foundation problems with your construction, we will assist you to protect the soil structure preservation, including processing trees and vegetation where they are to improve soil stability.
Wake Forest Forestry Solutions
In addition to land clearing, we also provide mulching and logging services. We take steps to dispose of fallen or cut trees in a way that's cost-effective, useful, and eco-friendly. Even devastated properties that have seen significant tree damage from storms can be restored with our forestry solutions, including:
Mulching: Stumps, dead trees, and branches are quickly turned into valuable mulch with a horizontal tub grinder .
Timber: Good-quality logs are removed from the site and either recycled or even used in construction for building homes.
Firewood: We can also recover and process the trees into firewood.
Contact Giant Development for Forestry and Land Clearing in Wake Forestry
With a team of experienced, highly-trained land clearing experts, we make sure the land is cleared quickly to your specifications in a way that is efficient and safe. Partnering with Giant Development means you can move on to the next step of your development project confident that the work was done correctly and without delay. Contact us today at 919-754-1226 or fill out our contact form below to learn more.