Having smooth, level streets and roads is not only important to keeping Wake Forest looking like the lovely city it is, it also is important to the safety of our residents and our property. If potholes, cracks, and worn spots begin to form on the roads, being proactive and having the areas fixed quickly often stops a small problem from turning into a serious issue. 
Giant Development, Inc. provides the dependable, long-lasting street repairs and asphalt patching necessary to keep those small problems from turning into hazards for both drivers and pedestrians. 
Why Choose Street Repair Services in Wake Forest?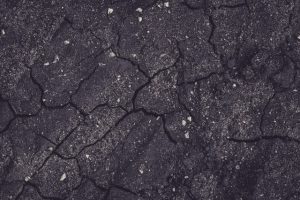 Potholes, uneven breaks, and crumbled sections of asphalt are an eyesore that immediately make an area look rundown. Not only does it hurt property value, these problems with our roads can also damage vehicle or lead to a pedestrian or cyclist getting hurt. When this happens, the city of Wake Forest can be held liable for those damages. For example, if a a tire blows out due to hitting a pothole or a pedestrian falls and gets hurt due to broken asphalt, those costs can be incredibly expensive for the city.
Additionally, keeping up with street repairs and patches are a way to cut down on long-term maintenance costs. If untreated, a pothole can spread or layers of asphalt can break down until doing a patch is not an option. When this happens, we have to use pavement milling to replace the road surface altogether.  
Street Repair and Patching Services in Wake Forest
Giant Development, Inc. works with all levels of state and local government to provide dependable street repair services that our clients can rely on. We have the right equipment plus an experienced team so we can do repairs quickly while offering a competitive quote.  
For minimal damage, like a small pothole or shallow cracks, we can do a quick repair that involves cleaning out the area, adding a tack coat, and filling in the damaged space with a patching compound or asphalt. After pressing the mix in to make sure there's no air and all of the spaces are filled properly, we level out the patch to make a firm seal. 
In addition to repairs, we also offer sealcoating that blocks water, oil, and UV rays, slowing down the process of asphalt breaking down and keeping it looking nice for a longer stretch of time.  
Contact Giant Development for Street Repairs in Wake Forest
Giant Development offers all type of asphalt and curb installation services in Wake Forest and offer these services to both land development companies and city management teams. Whether you need repairs and replacement or you need completely new roads, sidewalks, and curbs,  we provide quality work you can depend on. Contact us today at 919-754-1226 or fill out our convenient online contact form to learn more about our services.