Paving and Concrete Services in Willow Springs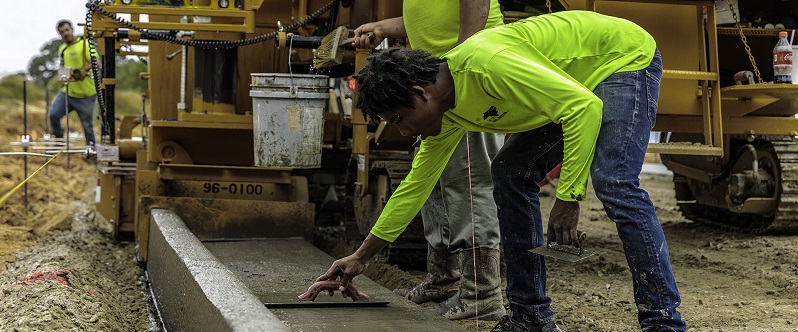 If your project is a larger scale development, such as a subdivision, campus, or office park, you have to plan for proper roads, sidewalks, and curbs. This is often one of the more extensive tasks to site development, but with a turnkey development contracting company like Giant, you can feel confident that the quality road paving and concrete installation will be attractive, functional, and long-lasting.
Large-Scale Asphalt and Paving Services
In addition to private development projects, we also work with the North Carolina Department of Transportation to complete large public improvement projects in and around Willow Springs. These services include:
Widening roads
Paving public roads and streets
Resurfacing
Curb, gutter, and sidewalk design and installation
Paving in new subdivisions and residential developments
Facility projects
Willow Springs Paving and Concrete Projects
Every project we tackle is met with a dedication to quality service and making sure that we complete the job on time and within budget. Not only do we do this with large projects, we give the same priority to our smaller scale tasks, too.  Our smaller projects include:
Pouring or paving sidewalks and walkways
Paving and repairing parking lots
Street repair and patching concrete and asphalt
Building and pouring accessibility ramps
Contact Us for Concrete and Asphalt Projects in Willow Springs
Since 2003 we've worked with both private companies and public departments to make sure our citizens have safe, smooth roads, reliable sidewalks, and accessibility options throughout Willow Springs.  No matter what your paving and concrete needs are, we have the experience and gear needed to get the job done right. Call us today at 919-754-1226 or fill out our online form to get started!