Willow Springs Demolition Contractors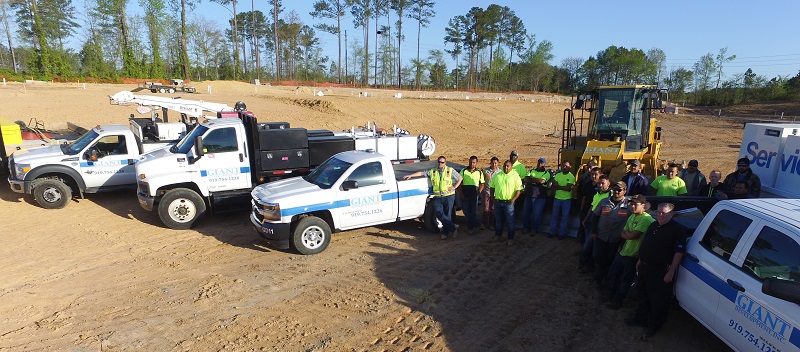 Long before construction begins on your next land development project, the site needs to be clear of any existing buildings or structures. While this seems like an easy task with a bulldozer, it's actually necessary to work with an experienced demolition contractor and a crew who will not only work efficiently and ensure complete removal, they also must clear the infrastructure safely.
Comprehensive Demolition Services
Since 2003, Giant Development, Inc. has worked on land development projects across Willow Springs and the surrounding area. As part of our turnkey site development contracting services, we offer commercial and residential structural demolition for both large and small projects.
Our experience and dedication to getting excellent results for our customers means that we can set an accurate deadline and budget with confidence. With a large inventory of equipment, an experienced team, and a priority to exceed expectations, we will go above and beyond to ensure the property is ready for the next step.
Our Demolition Services in Willow Springs Include:
In-depth site analysis to determine if there are hazardous materials, such as lead paint or asbestos, and having the resources on hand to safely dispose of them.
Working with an experienced crew led by a knowledgeable, licensed contractor who can manage any type of demo project, large or small.
Using powerful equipment to get the job done efficiently, but also safely.
Precise, thorough demolition of any unneeded commercial, residential, and industrial buildings.
Removing all debris, including waste disposal and recycling.
Clearing the property completely of unwanted structural materials.
Contact Giant Development for Demolition Contractors in Willow Springs
We've partnered with land developers in Willow Springs since 2004 and proudly offer a numerous services to help you with your project. If you are looking for a dedicated demolition team, Giant Development can help. Call us today at 919-754-1226 or fill out our online form to get started!