Willow Springs Site Clearing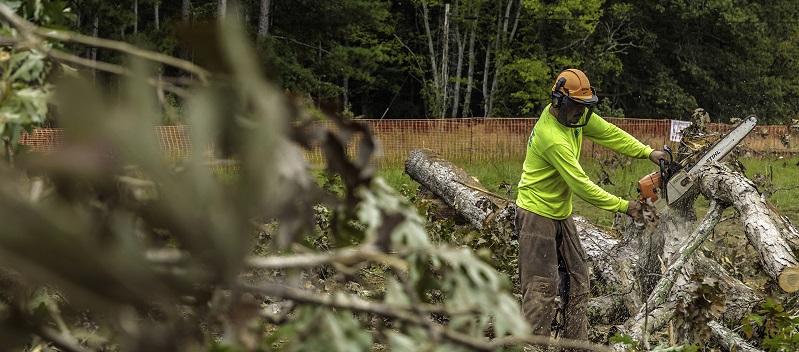 Before you can begin building on your land in Willow Springs, the site has to be completely cleared. While this may require demolition of any old structures or buildings, in almost every development plan, the land needs to be cleared of trees, brush, and other vegetation.  
Since 2003, the site development contractors at Giant Development have worked with companies to provide efficient, thorough land clearing. With our quality service and minimal waste, you can feel confident that the project will be finished on time and within budget.
Willow Springs Tree and Brush Removal Services
We make sure your land is completely clear of unwanted vegetation, including:
Brush Removal
Undeveloped land is typically overgrown with brush, dense grass, and straggling weeds. Even beyond the area where the building takes place, the area should also be cleared to prevent wildfire and pests and vermin from infesting the area. Our team will clear the area to provide a clean, attractive area both at and around your building perimeter.
Tree Removal
In addition to brush, if there are trees located where you want to build, or you have dead trees that are in danger of falling, we'll take them down for you. We have the equipment on hand that allows us to remove and process trees quickly and get them off of your land, while our mulching services allow us to make use of the left over debris.
Environmental Preservation During Willow Springs Land Clearing
Land clearing requires careful planning and responsible workmanship to prevent erosion and ground instability. Removing trees without care can compromise your build while also damaging the nearby vegetation. That's why we have experienced experts on hand who provide:
Environmental Guidance
We can connect you with advice and guidance related to the health of the vegetation on your property.
Soil Structure Preservation
To prevent erosion and issues related to water runoff, we process trees and vegetation on site whenever possible.
Contact Us for Land Clearing in Willow Springs
By partnering with us for land clearing services you will have the opportunity to move onto the next phase of your project quickly and safely. More importantly, you can feel confident that the work will be completed when we say it will and within budget! To learn more, contact us at 919-754-1226 or fill out our contact form below.