Mulching and Tree Removal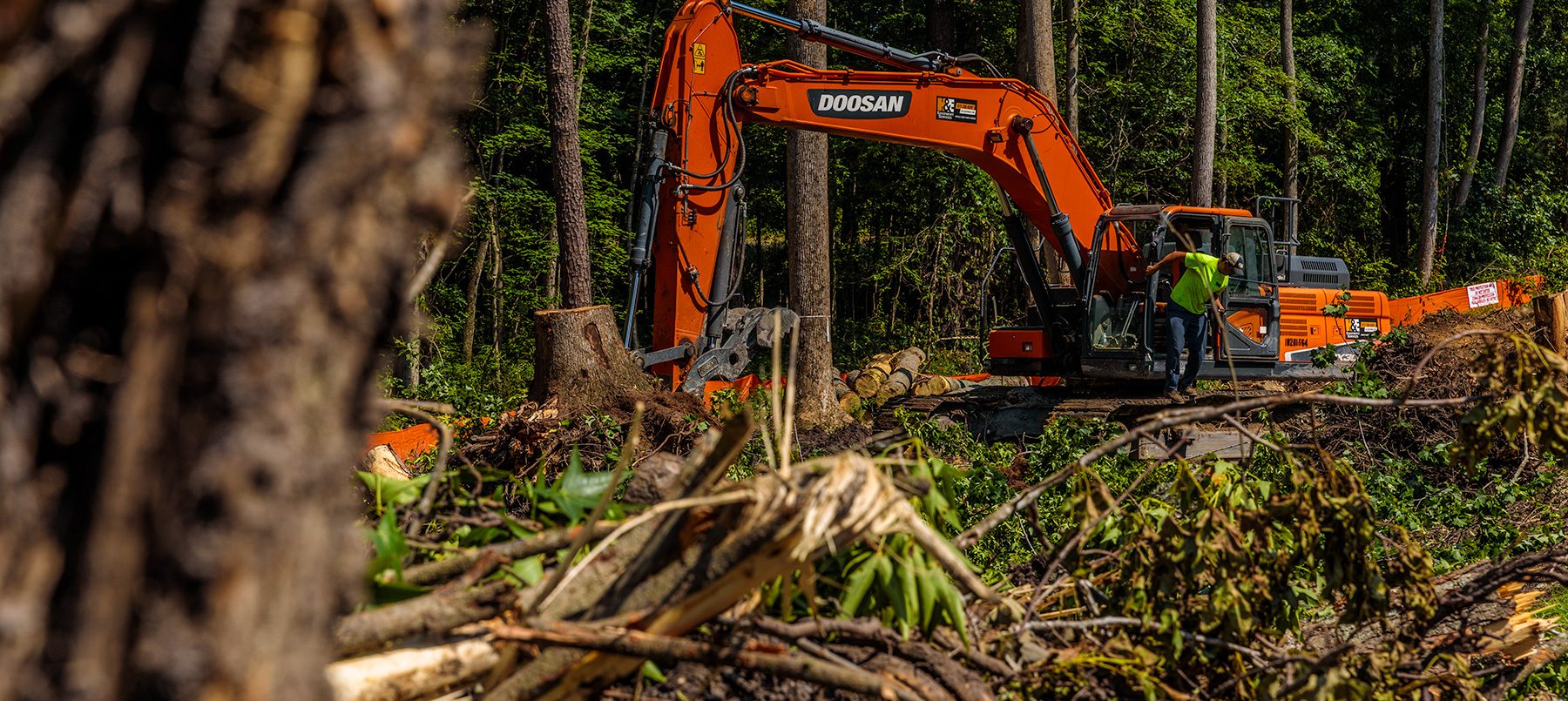 One of the the most common site development tasks we work on is land clearing. Removing trees and brush is necessary before building starts, but if it's not done correctly, tree removal can lead to ground instability which can impact your build. At best, not removing vegetation can create large, unsightly spaces around the building and can damage the local ecosystem.
Benefits of Mulching after Tree Removal
We seek to minimize our environmental impact as much as possible, and mulching trees we remove is an ideal solution. Not only is mulch an attractive factor in landscaping, it brings benefits to the area, including holding moisture in the soil, adding nutrients, and preventing soil from washing away.
When our land clearing projects span thousands of acres, were left with literal tons of timber, brush, and waste. By mulching down as much as we can, we can spread it back over the area, restoring the land and improving the soil stability.
We find this to be a better option than simply burning the cleared vegetation or allowing it to end up in a landfill. By repurposing it into mulch, it offers the following benefits: 
Reduces and prevents erosion
Restores essential nutrients back into the ground
Reduces weed growth
Prevents environmental harm caused by burning trees and brush
Holds moisture in the soil and improves soil productivity
Producing Mulch Efficiently
Because we offer so many services as land development contractors, we have a large inventory of heavy equipment, including the equipment we need to process trees quickly and on-site. Our tub grinder and other tools turn trees and branches into nutrient-rich, attractive wood chips and mulch quickly. Anything we can't process or use, such as dead or damaged wood that would do more harm than good to the landscape is recycled or used for firewood.
Contact Us for Mulching in Willow Springs
If you need mulch for your yard or garden, or would like an better alternative to clearing your Willow Springs land, reach out to us! Our crew can quickly take down trees and convert them to mulch quickly and for an affordable price. Contact us today at (919) 754-1226 to learn more.