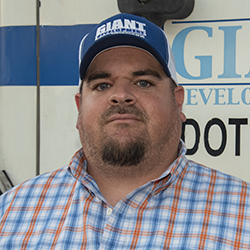 Keith Olive
Keith's been in our team's Utilities since November 2021 as our Utility Manager. 
He coordinates with utility crews to ensure they have everything they need on-site to complete the project safely and on schedule. He has 21 years of experience working in the field. 
He has lived in the Raleigh area for 40 years. Keith handles a Public Utilities License. He is married to his wife Amanda and enjoys BBQ Competitions.