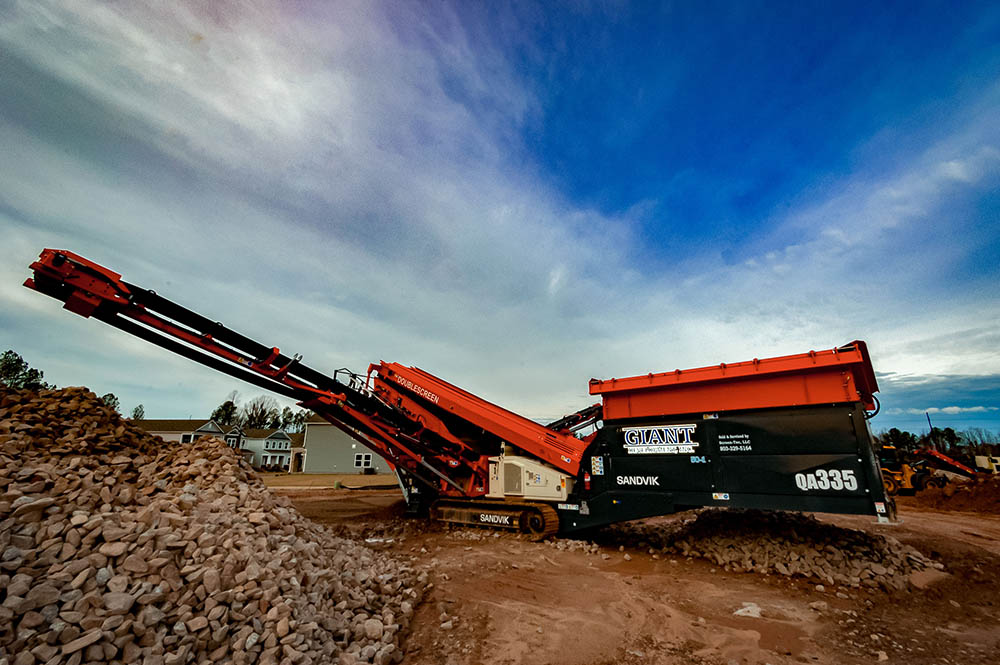 At Giant Development, we're dedicated to providing comprehensive project management and land development in Raleigh at every stage of the process. From building demolition and land clearing to building complex water and sewer systems, our team, led by experienced, knowledgeable contractors, are there to make sure you get the quality work you need from the beginning to the end of the project.
As part of our commitment to our clients, we strive to provide the exact services you need to get your site ready quickly, without cutting corners. That's why we're excited to announce that we now offer rock crushing services in Raleigh.
On-Site Rock Crushing
Blasting, land clearing, and excavation often turns up large amounts of rock, stone, and asphalt that is difficult and expensive to move and destroy. With our new rock crushing machine, we can come to your site and make quick work of both large and small volumes of rock and stone.
We can easily tackle large quantities of the following materials: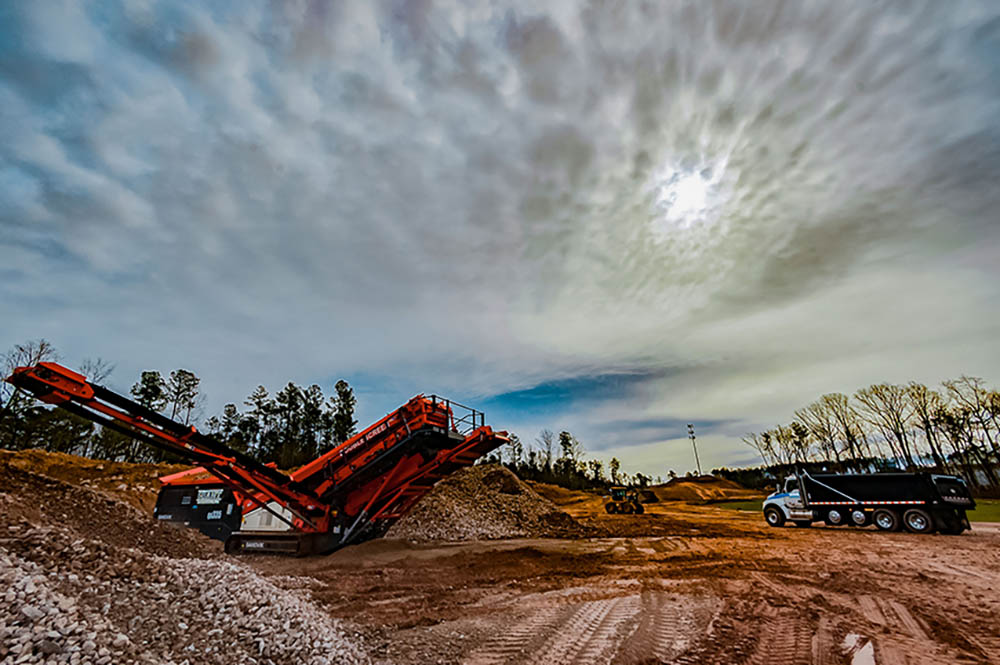 Rock
Stone
Concrete
Asphalt
Brick
Sustainable Rock and Stone Crushing
Not only do we tackle large piles of rock, we do it in a way that's safe and sustainable. Many companies bury the rock they remove which can lead to long term concerns, especially if that land ends up being used in development. Grass and plants are unable to grow well, and the land itself is unstable, which can lead to severe erosion and flooding without roots to anchor soil.
Instead, our rock crusher allows us to pulverize the materials in such a way so that it can be repurposed at a later time. Crushed stone can be used to make cement or is used in agriculture, whereas other materials can be used as an aggregate for road construction.
Contact Us for Rock Crushing
Don't delay your site development project because you have to remove and dump large quantities of mixed materials, stone, and rock – call the experienced team at Giant Development instead! We offer professional rock crushing services that are convenient, environmentally-friendly, and cost-effective so you don't need to worry about unexpected expenses or even violating federal or local regulations related to rock and stone removal. To learn more or get a free quote, reach out to us today at 919-754-1226 or fill out our contact form to get started!
Contact Form
We would love to hear from you! Please fill out this form and we will get back to you shortly.