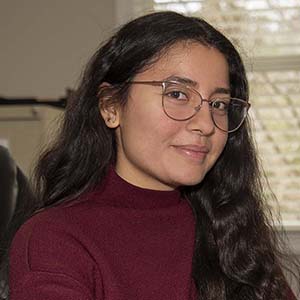 Sharon Hernandez
Sharon joined Giant Development Inc. in January 2022 as our Administrative Analyst. 
She is responsible for administering accounts payable and organizing other billing accounts.
Sharon graduated from UNC-Chapel Hill with a degree in Communication Studies with a concentration in Media Production/Technology. She was born and raised in Durham, NC (RTP area). Sharon loves spending time with her family and three dogs. She also enjoys traveling and learning about new cultures!